Thierry Dehove, Saint Martin, The Caribbean
by Thierry Dehove
(Saint Martin Island)
My name: Thierry Dehove
Favorite Water Sport: Kitesurf, windsurf, surfing, scuba diving, wakeboarding
I am from: France, Bordeaux
Date of Birth: 11 May, 1967
Occupation: Graphic designer, art director

Favorite Music: Rock, Hard, Blues, chillout...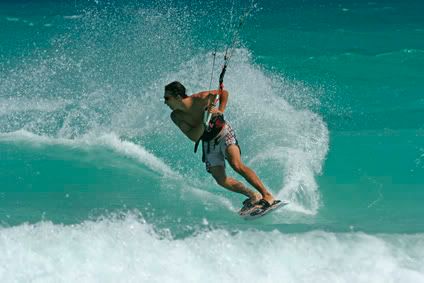 Favorite Movies: French Movies from Tavernier (Cyrano de Bergerac), Oury, Claude Lelouch (Les uns et les autres, Itineraire d'un enfant gate, Il y a des jours... et des lunes, Tout ca... pour ca!, Hommes, femmes, mode d'emploi, Une pour toutes), Jaoui (Un air de famille, On connait la chanson, Le Gout des autres, Comme une image) , Jean-Pierre Jeunet (The City of Lost Children, Delicatessen, Alien 4, Amelie Poulain, A Very Long Engagement) ... Matrix, definitely my "revelation" the first one.. and recently Crash, Star Wars, Out Of Sight, Point Break, Memento, The wall, Sex in the city to understand US women ;-) (don't forget I'm French)...



Favorite Books: French Books... All from Charles Baudelaire, Victor Hugo, Paulo Coelho... and so many French author... All books about Lakota and all Native Indians

My Heroes: Mon Papillon Rouge, My Family, Bon Scott, Jimmi Hendrix, Claude Monet, Charles Baudelaire, Thaodore Monot, Crazy Horse...

My Favorite water sport spot: Lacanau in France, North Brazil, Le Galion beach on St. Martin Island and Meads Bay in Anguilla (Caribbean Islands)

How long have you been doing this? I windsurf 10 years, kiting since 2001, surfing since 2000, wakeboarding from time to time

I love this sport because... I feel free and it is a special moment close to mother nature.
The meaning of this sport for me: Freedom
My favorite tricks are... Freeride, bottom turn

some last personal words to other water sports lovers... Keep riding!

Personal URL:http://www.thierrydehove.com

Read more about Thierry's life story
Join in and write your own page! It's easy to do. How? Simply click here to return to Tropical Paradise water sports stories.