Lisa Tedford, Hood River, Oregon
by Lisa Tedford
(Hood River, OR, USA)
Lisa Tedford, Hood River, Oregon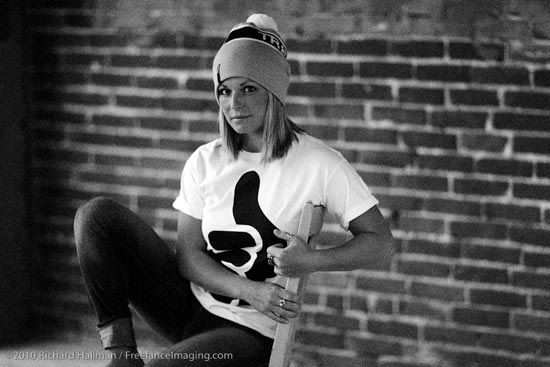 Where are you from? Hood River, Oregon
Your age? 24
Where did you grow up? Juneau AK/Hood River OR
Tell me a little bit about yourself Sports have ruled my life since I was a little kid- ski racing and soccer were my favs! After playing soccer in college and dedicating my passion to the expectations of others, I decided to shift into sports that require no expectations but my own! I now bounce back and forth between a winter wonderland where I get to ski to my heart's content and a windy gorge that provides endless kiteboarding :)
Music? Shredn playlist on my ipod- Pretty Lights, Passion Pit, reggae, hiphop, random tunes from ski movies...
Interested in...? Currently- healing my broken ankle... Most of the time- kiteboarding and skiing. Love to read good books, get beat up mtn biking, travel and spend time with my friends!
Food? HUGE fan of almost everything! Thai and steaks and yummy grilled salmon are some things that pop into my mind... and I'm always interested in being wined and dined! ;)
Heroes? My mom and dad. Great role models. Each is very different but together they inspire me in every aspect of life!
Favorite kite/surfing spots for you? Gotta say my backyard- the Columbia gorge! Hope to travel to some new fabulous spots soon!
How long have you been doing this? A coupla summers
What does your family think of this? Dad loves it, mom is scared shitless
What does this sport mean to you? One of the primary ways I express myself. Sports ruled when I was little and they still do.
Favorite tricks? Newest is raley to back-roll (that means it is my fav)
What does this sport demand of you? Demands that I do what I love and that I never forget why.
Have you ever been in an accident? Yes- recently broke my ankle in a slip n slide race down an icy sidewalk. Kiting accidents? Couple broken lines, deflated kite, no wind while in the middle of the barge lane... Those are part of the learning process though.
Vision... your wishes for the future Share the stoke and my own passion for kiteboarding, opportunities to travel and meet new people!
To leave Lisa Tedford, Hood River, Oregon, go back to the main page
Join in and write your own page! It's easy to do. How? Simply click here to return to Tropical Paradise water sports stories.