Caribbean Kitesurf Trip - 1st Part
by Costes Hairon
(Caribbean)
Caribbean Kitesurf Trip - 1st Part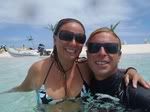 Hello to you all,

We wanted to let you all know that we are starting our trip from the Caribbean to Tahiti via San Blas.....Panama....Costa Rica.....Galapagos.....Marquesas and you're all welcome to come join us at any of our stop-overs along the way.

For either a kitesurfari or a cruising vacation check our details at http://www.caribbeankitesurf.com/kitesurfarisanblastahiti.htm

or for more information please don't hesitate to email us.

Regards, Simone & Eric.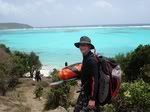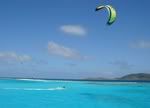 Go back to the top

To leave Caribbean Kitesurf Trip - 1st Part, go back to the main page
Join in and write your own page! It's easy to do. How? Simply click here to return to Tropical Paradise water sports stories.